Academy
Quick Lessons about Cryptocurrencies and Bitcoin
Create your Portfolio
If you go to the "Simulator" section you can find a very useful tool that allow you to choose your favorite cryptocurrencies and create your own portfolio. After that Final Crypto Tool will simulate the real performance and asset allocation on different charts. Besides, it will also help to view your portfolio's historical performance so that you can evaluate the best combinations of cryptocurrencies to achieve maximum profit.
First of all "Create a new Portfolio", ad the name and choose the starting amount you will use for the simulation.
After that you can choose your favorite cryptos and add the to the portfolio:

Choose how much you want of each cryptocurrency by selecting the amount or the % they have inside the portfolio.
At the bottom of this page, you will find different types of charts that will help you better visualize your simulation trend.
Portfolio Historical Simulation: you can simulate your portfolio's past performance concerning the allocation of cryptocurrencies you have in your portfolio now.
Portfolio Real Performance: you can create a graphical representation of your portfolio's gains and losses. This is the real mirror of your portfolio performance.
Asset Allocation: all cryptocurrencies within your portfolio and their share in it.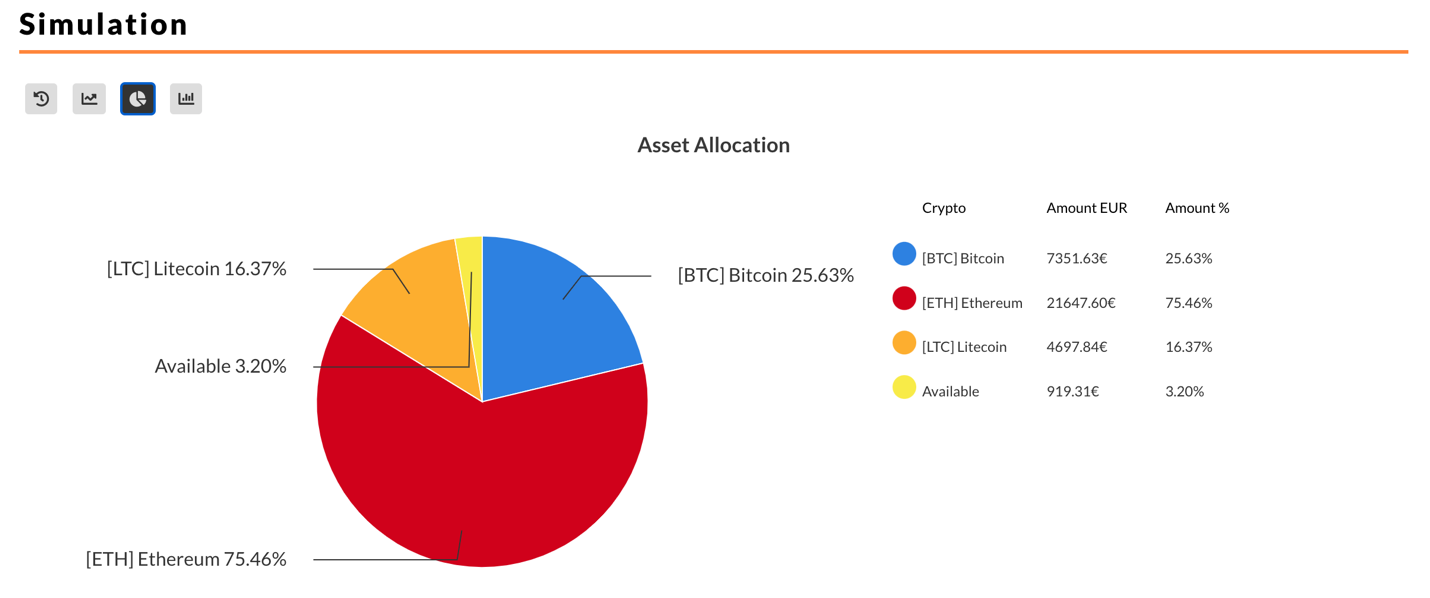 Specific Performance: this will help you visualize each cryptocurrency's specific implementation that is or was in your portfolio.